4raBet Support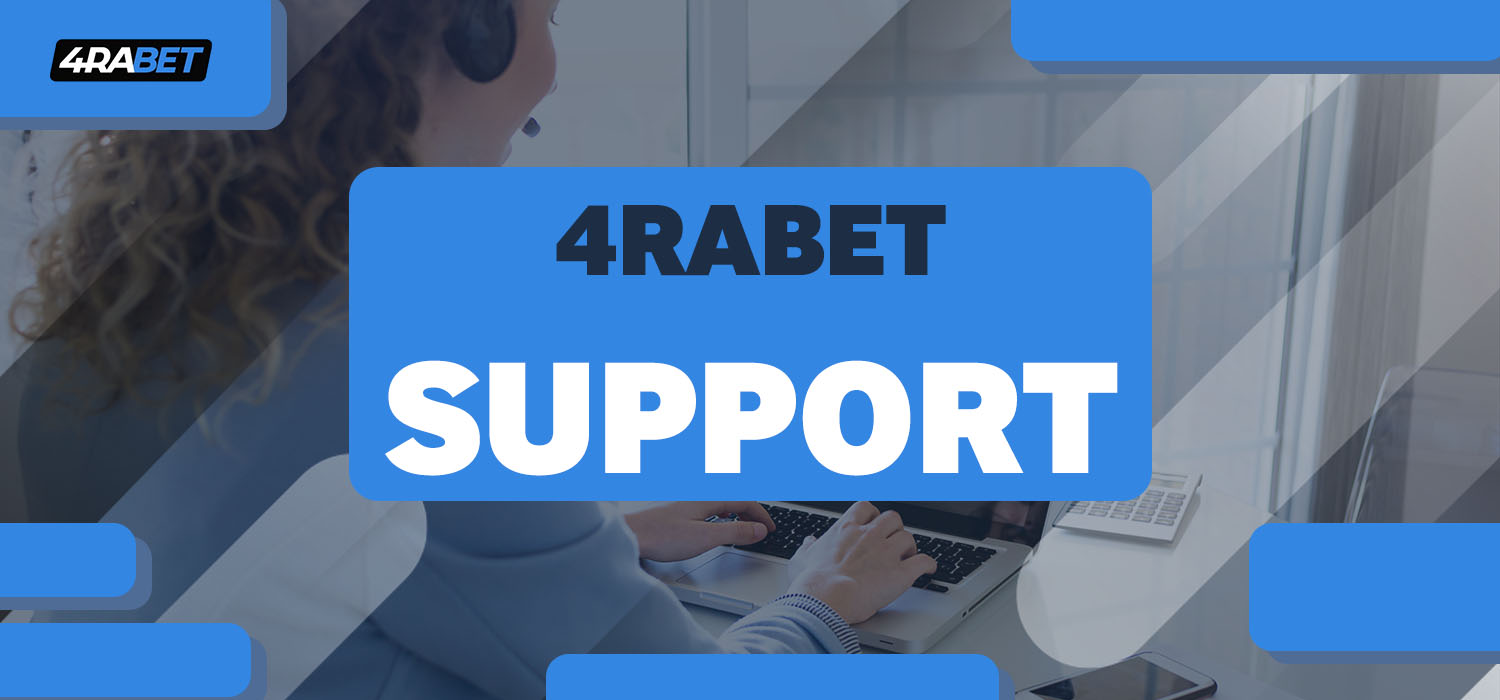 4raBet has a 24/7 phone support service. Our operators will quickly and professionally solve any of your problems related to the functioning of our site, disputed gaming situations, deposits, withdrawals, etc. You can contact us by calling the 4raBet customer care number. If you prefer text messages, you can ask a question by sending an email or by filling out a request online at any time of the day or night. The site also has a Live Chat service. The 4raBet helpline number and all other contacts are listed in the "Contacts" section.
How to Contact 4rabet Technical Support?
If you have any questions about your account, the game, or any problems, 4raBet support is always online. There are several options that you can use to reach the support team. Feel free to choose any of them:
1
Email
The easiest and most usable way is to email us. For example, if you haven't received money after the deposit was made, send us your account number and indicate that the deposit has not arrived. 4raBet customer care will help you. You will receive a confirmation email when we receive your request to inform you that we are working on a response. If you do not receive a confirmation email shortly after submitting your request, we will suggest checking your spam folder. Our company does not send unsolicited emails, but some email filters may mistake our emails for spam.
2
Socials
One more way is social media. Join the 4raBet Telegram channel to keep in touch with us. The link is added below. Moreover, 4raBet Telegram helps you follow the latest gambling news.
3
Mobile Number
Don't want to wait for an answer to your message? You can just give us a call. The operator will be as involved as possible in your problem and will solve it as soon as possible. The 4raBet WhatsApp number is added below.
4
Live Chat
We are in the live chat 24 hours a day! Leave your message so an operator will reply to you as soon as possible. You need to write your name and a brief description of what you need help with. The operator will respond as busy as possible, but we try very hard not to keep you waiting.
Support at the App
You can download the official Android App only from our website or by sending a link. You can also download the iOS App from the AppStore. If you have any problems with the update, we recommend deleting the update and reinstalling it by following the link above. At the same time, make sure that there is enough space on the phone.
If the recommendations above did not help, contact the 4raBet customer support with a screenshot of the App, where we can see the problem.We strive to respond to all requests within 24 hours. Response time may greatly depend on the nature of your request. Each of 4raBet contact is available 24/7.
FAQ
How can I clear the cache/cookies on my browser? (Google Chrome)?

In the Google Chrome browser, press the key combination CTRL+H and the "Clear History" button. When clearing history, you need to check "Cookies and other site data" as well as "Images and other files stored in the cache. Then you need to click on "Delete Data" and restart your browser.

What happens if my connection drops?

If the connection is broken, simply log back into your account to see the result of the game. Also, in the case of unfinished games, you will automatically return to the game the next time you log in. If the problem persists, please contact support using the 4raBet contact number.

How to register?

To register on the site, you need to choose your country of residence and enter your number or email. Then, come up with a password, and click the Register button. We came up with this quick and easy one-click registration method to save you as much time as possible and don't distract you from the exciting game.

How to sign in to an account?

The login can be an account number, phone number, or email. When logging in, select phone or email authentication. When logging in to your account, use the Forgot password function. Then clear cookies and browser cache, reboot your device, and log in with a new password in 15-20 minutes.